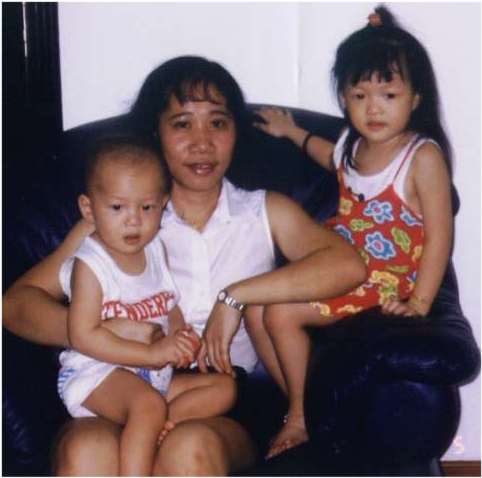 Ms Marissa Dalay is 31 yrs. of age and single. She has completed her secondary education and also 5 years of undergraduate studies. During the first 2&frac12 years she took up the study of economics. She really wanted to do nursing but was not admitted to the faculty. Later she managed to secure a place in nursing in a different school from the one she attended. After 2&frac12 years she finally gave up for financial reasons. She always had problem in this area and her schooling was often interrupted. She speaks and understandsEnglish quite well.
Marissa is from the province of Zamboanga del Sur, in the extreme south, about 3 days' journey from Manila.
Marissa has been working in Singapore for over 3 years now. She will have completed 4 years for her first and only employer in Singapore by October 2001. Her employer has asked her to extend her contract when it expires then. She has agreed and by mutual consent, she may leave for Canada anytime after March 2002.
Marissa is currently taking care of three children now 7, 4 and 3 years old. When Marissa first started working for her employer, she had only two children. The third child was born about two months after Marissa began to work for her. The older two were 3+ and 1+. Marissa is comfortable with young children, including a newborn.
She is quite competent in this respect. She knows how to sterilise the feeding bottle, give the baby a bath, prepare its solid food. As the children grow older, she knows how to change her emphasis - from colouring activites to homework. She is very fond of children.
Beside taking care of the feeding, Marissa also does the cooking, cleaning, laundry and ironing. Marissa is cheerful and pleasant. She will be a hit with little ones.