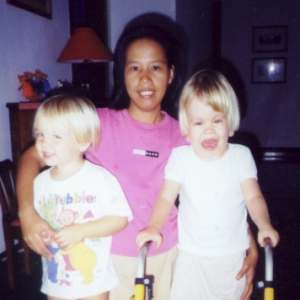 Ms Carmencita Velasco is 35 yrs. of age and single. A graduate from a post-secondary 2-yr Jr. Secretarial course and having worked overseas for 11 years, speaks and understands English well.
She first came to Singapore in Jun 90 and left in Dec 97. The children in her care were 11 and 14 years of age at the time she left. They were 4 and 10 when she began working for the family.
She next worked for Mercedes & Cesar Diaz from Dec 97 until Jan 99, 13 months later, when the family returned to the States. The 3 children in care were 34, 2 and 9 months old when she left.
Her current employer is one Ann-Christin van Dorssen, for whom she began working from Jan 99. Mrs van Dorssen thinks the world of Carmencita and is especially pleased that Carmencita is devoted to the 4-year old who is handicapped.
Miss Carmencita Velasco has a total of 11 years' experience as a live-in domestic worker.
Carmen is one of the few nannies in Singapore who knows how to handle a computer. She knows how to surf the internet and useemail. Her previous employers the Diazes were very encouraging and paid for computer lessons. They even permitted her to use their computer. Now she has her own computer.















5831264 From 1 Feb