Dear Sir,

Subject: A Letter of Introduction

We are an employment agency licensed by Singapore Ministry of Manpower since 1981 to recruit and deploy foreign and local personnel. With regard to foreign personnel we have recruited skilled construction and shipyard workers for local companies and domestic workers as well. In 1985, we started working with agencies in Vancouver, Calgary and Toronto (including Oakville, Mississauga and Don Mills).

Our nannies have always been well received. They were well qualified, experienced and, more importantly, highly motivated. And we always had a wide choice; there are now an estimated 140,000 live-in foreign domestic workers in Singapore to choose from.

When the foreign live-in nanny program was frozen for two years, our partnership with our Canadian counterparts went into limbo. When it was revived in 1992, new requirements lengthened the lead time and discouraged so many employers who could benefit from employing a foreign live-in caregiver. If they were lucky they found someone landed, if not they probably had to opt out of the job market themselves.

Ms Leslie Mandel of Toronto, CPA, is an example of a highly qualfied person housebound for want of domestic help. She is herself convinced that there is a grave shortage of qualified and motivated domestic workers such as are available here in Singapore, host to 140,000 foreign domestic workers and I am in a position to recruit from among them the more qualfied and capable ones.

I am privileged that Ms Mandel has agreed to work with me either as my representative or as an agent in her own right. She is knowledgeable, and understands both the domestic worker and Canadian ladies in need of domestic help. I shall therefore be grateful to you if you will grant her the privilege accorded to employment agents.

I look forward to receiving a favourable reply.

Yours faithfully,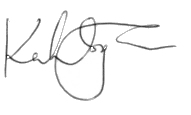 Tan Kah Siong
B.A. (Hons) Singapore, M.B.A., U.C.LA.